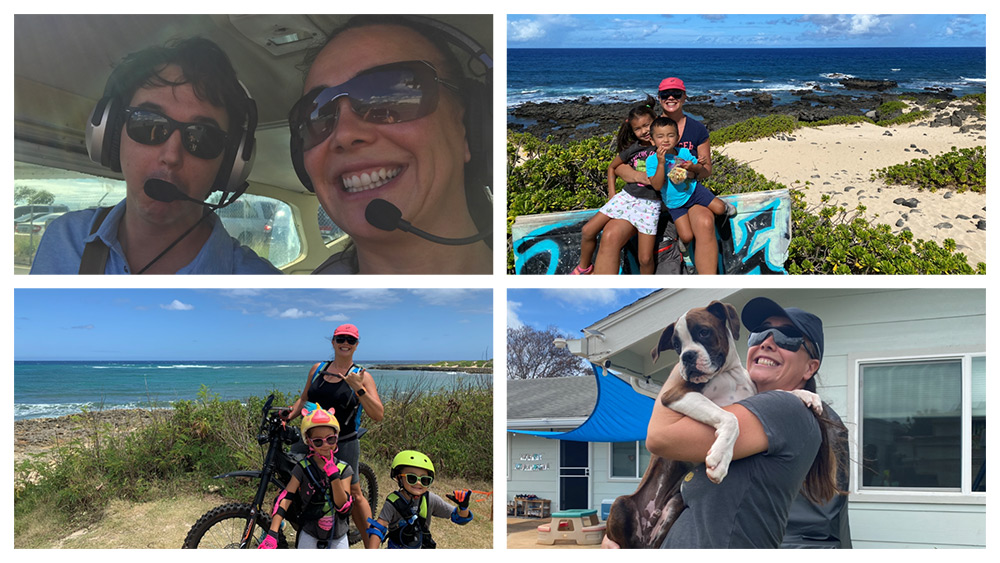 My boring story:
My story as a mortgage broker started in 1996 when I first came to the USA to visit my dad who was part of the Italian engineers team working for McDonnell Douglas (before the merger with Boeing in 1997) in Long Beach, CA.
I remember visiting some homes for sale in the Huntington Beach area with my dad who wanted to buy a home. I've seen lots of families struggle to sell their homes (with equity) and were ready to move to another State that offered them a better job). I knew at that moment I had to be that person to help save their home and educate them on mortgages and real estate.
I graduated University in 2002 and a few months shortly after, I started working for a local mortgage broker in Pasadena, California. I then became a loan officer at Citibank and Countrywide before I transitioned to be an independent mortgage broker.
At 28 years old, I ran my own mortgage company in California until I moved to Hawaii in 2009 and started originating mortgages in the state of Hawaii.
My funny story:
Fast forward to today, I now live in Honolulu with my 2 amazing kids. I own my mortgage company, which I run with my wonderful team and I am recognized as one of the top producers in Hawaii. The goals are still the same : educate homeowners on all the mortgage options, help them reach their goals (whatever they may be), and retire with a mortgage paid off or invest in other properties to have a passive income every month.
I am a very conservative mortgage consultant. I encourage my clients to make an extra payment every month to pay off the mortgage earlier than 30 years and to really buy what you can afford. For me, It's not about making a commission but about treating each client with white gloves no matter the loan amount or situation, with the best possible rates. My clients know they can text or call me about anything to brainstorm on scenarios or to ask any questions. I am very easy to reach.
I am also one of the few crypto friendly mortgage broker who is familiar with cryptocurrencies and offer some loan programs with crypto as a down payment and reserves.
Now to the fun stuff… I love the great outdoors! I love to surf, ride e-bikes (my little ones have a blast too), scuba diving, and being a fantastic mother (I have a little trophy to prove it lol). I'm the treasurer of the WAI (Women Aviation International). I also have a big heart for animals, I currently have three cats that I've rescued: Coco, Frankie and Louise.
Questions? Contact Hawaii Paradise Mortgage Today!